Back
The weather forecast for today, Saturday 03.06.2023
Unstable weather
The weather will be influenced by unstable air masses.
In the afternoon, the probability of showers, even thunderstorms, will increase further. In the evening or in the night the rainfall will cease.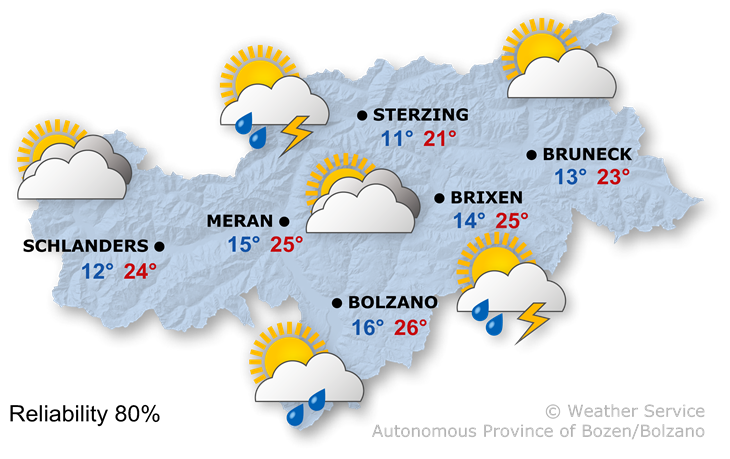 The weather forecast for tomorrow, Sunday 04.06.2023
still unstable
A low pressure over the Mediterranean will bring unstable air masses towards the Alps.
The day will begin with intense cloudiness. The sun will only appear in places. As the day progresses, the probability of showers or thunderstorms will rapidly increase over much of the territory.